RESULTS &amp BENEFITS
HappyFox Chat has revolutionized the way Donohoe Systems connects and supports its customers. It allows us to view customers' purchases in-chat, giving us the power to resolve more sales queries faster, and effectively.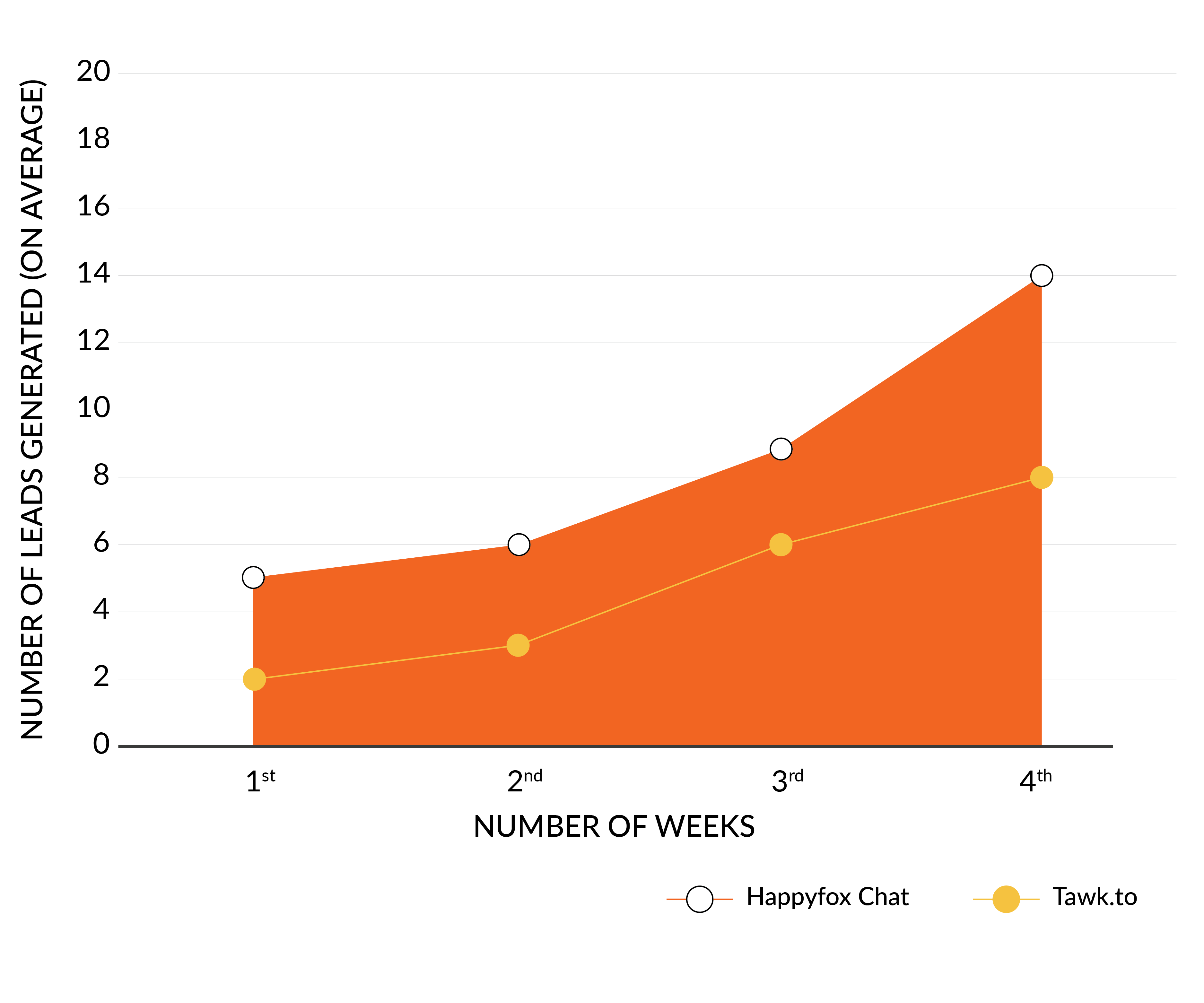 Average No. of Sales Made Through Live Chat
As you can see, Donohoe Systems made more sales using HappyFox Chat, as it integrated with our Sales System
HappyFox Chat allows Donohoe Systems to reply to frequent queries via unlimited canned responses. With this feature, it allows us to answer more questions on the spot, without having to waste valuable time searching for the same answer over and over.
Average Response Times with Live Chat
As you can see, Donohoe Systems had a much faster response time when using HappyFox Chat
Within four weeks of implementing HappyFox Chat, we saw a remarkable improvement in all of our metrics. The average number of leads has more than doubled, from eight to 19, an average number of sales has already increased from five to 16, and our average response time dropped from 30 seconds to 10 seconds.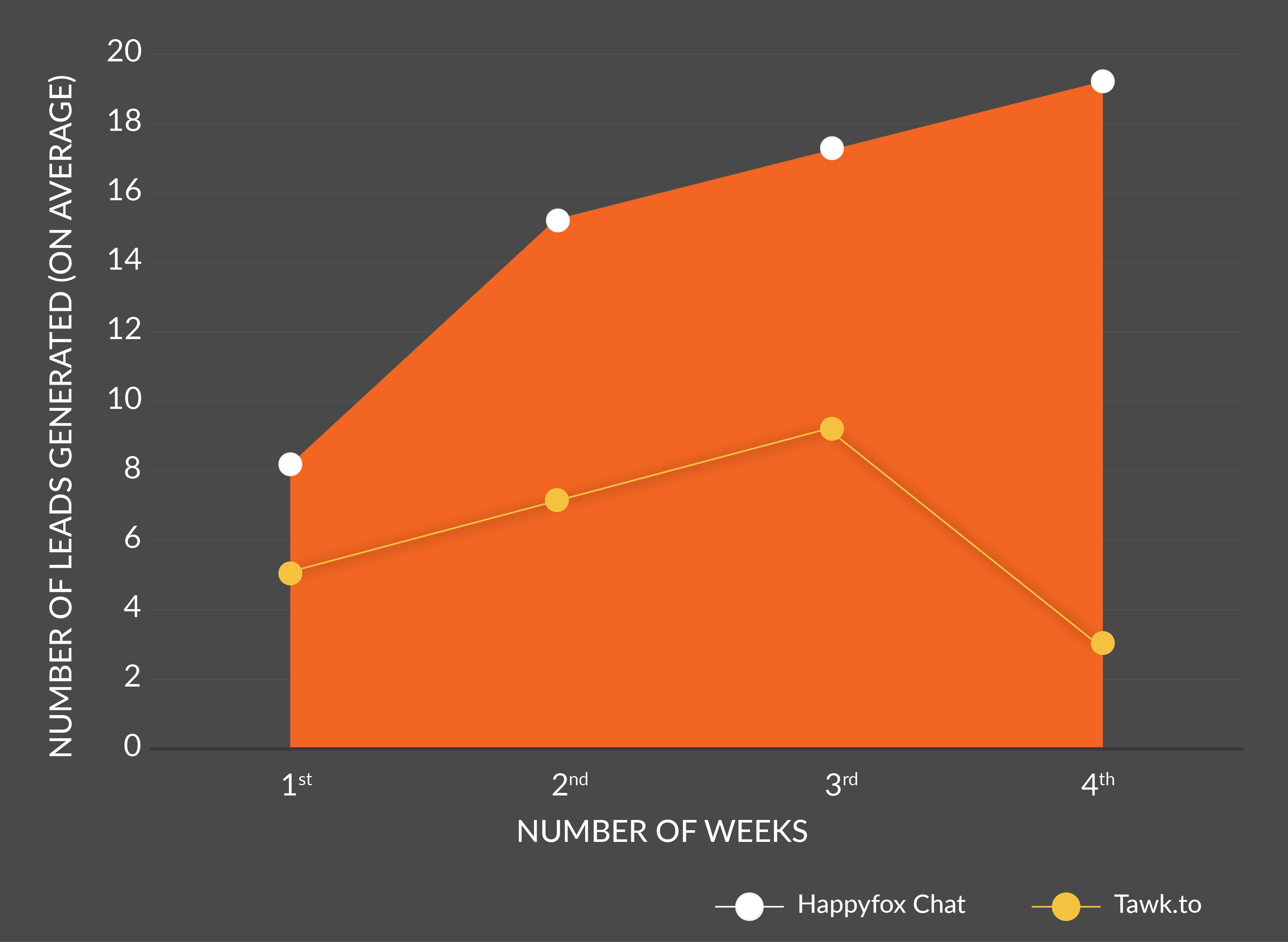 Average Generated Leads with Live Chat
As you can see, Donohoe Systems generated more leads (on average) using HappyFox Chat due to the Quality and responsiveness of the service.
OUR EXPERIENCE
HappyFox Chat has improved our lead generation process and turned those leads into customers. With HappyFox Chat, we have watched the app integrations give us the power to respond to customers faster than we ever thought possible.