Why P3chat?
P3chat is a comprehensive live chat tool that supports existing popular instant messenger clients.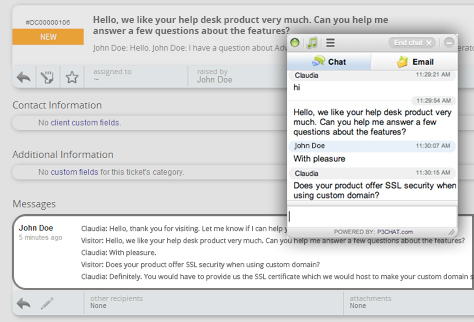 Happy fox allows every P3chat conversation to be converted to tickets, which includes even the ones that are offline. Therefore,
Constant round-the-clock connect with customers, with or without a customer service representative.
Recognize regular visitors, view past conversations and provide personalized support
Don't just bridge communication gaps. Eliminate them. With this live-chat help desk.