Plan Your Tasks
Set due date and time for each task.
Get Notified
Get notifications when tasks are assigned to you and when tasks are due today.
Granular Ownership
Assign each task to different agents.
Know Your Upcoming Tasks
View pending tasks assigned to you in one place and sort by the due date. Click on the task to access the associated ticket.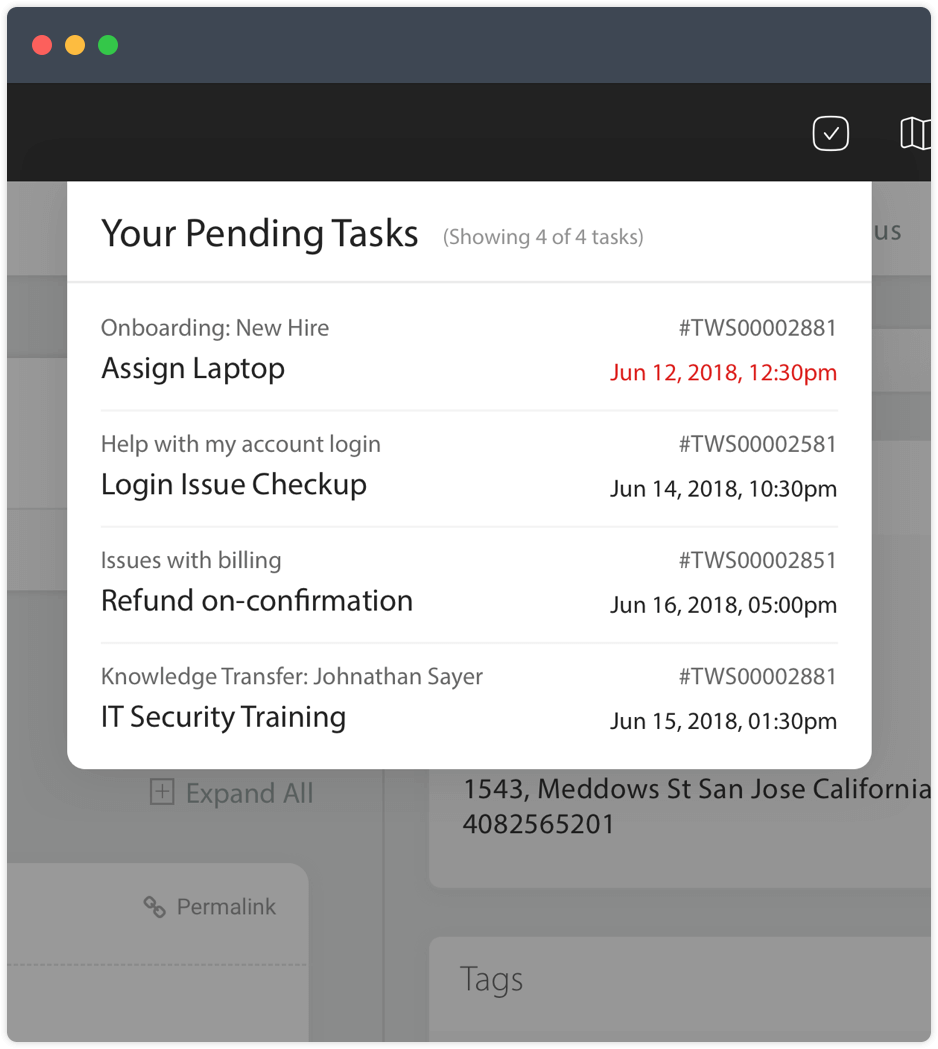 Never Miss a Task
We alert you on pending tasks when you close a ticket without completing them.
Stay Productive With Task Templates
Create task templates and reuse them on tickets.