Register phone numbers for free
Get a brand new number based on your Country, Region and Number preferences, with just a few clicks.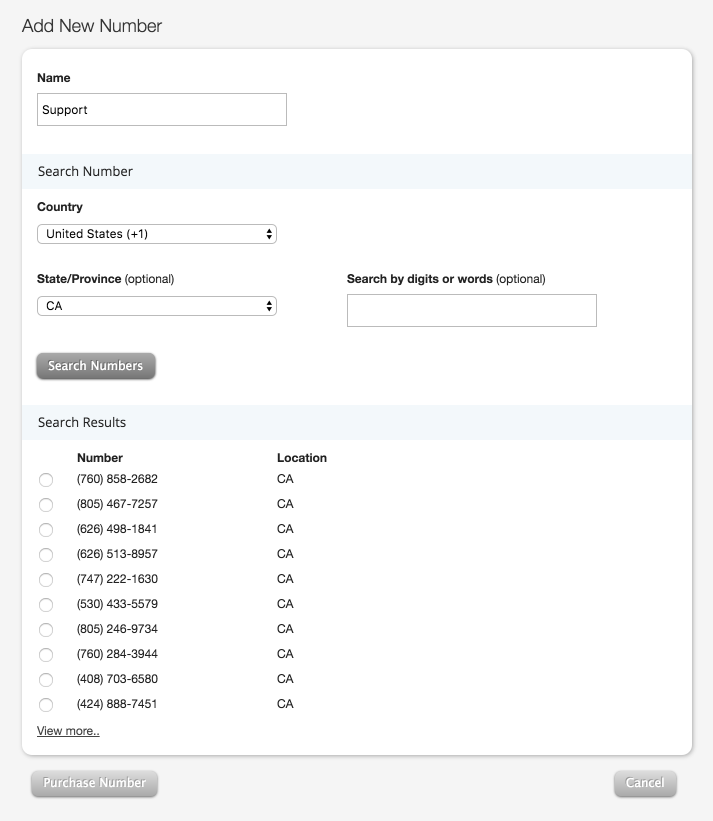 Create templates and use them later
Build and save your repetitive replies to customers, and use them while sending texts. Also, use these templates in bulk SMS and be productive.
Preview your messages before they are sent Take a quick look at the messages before they are sent. See how the placeholder tags are replaced with the actual content.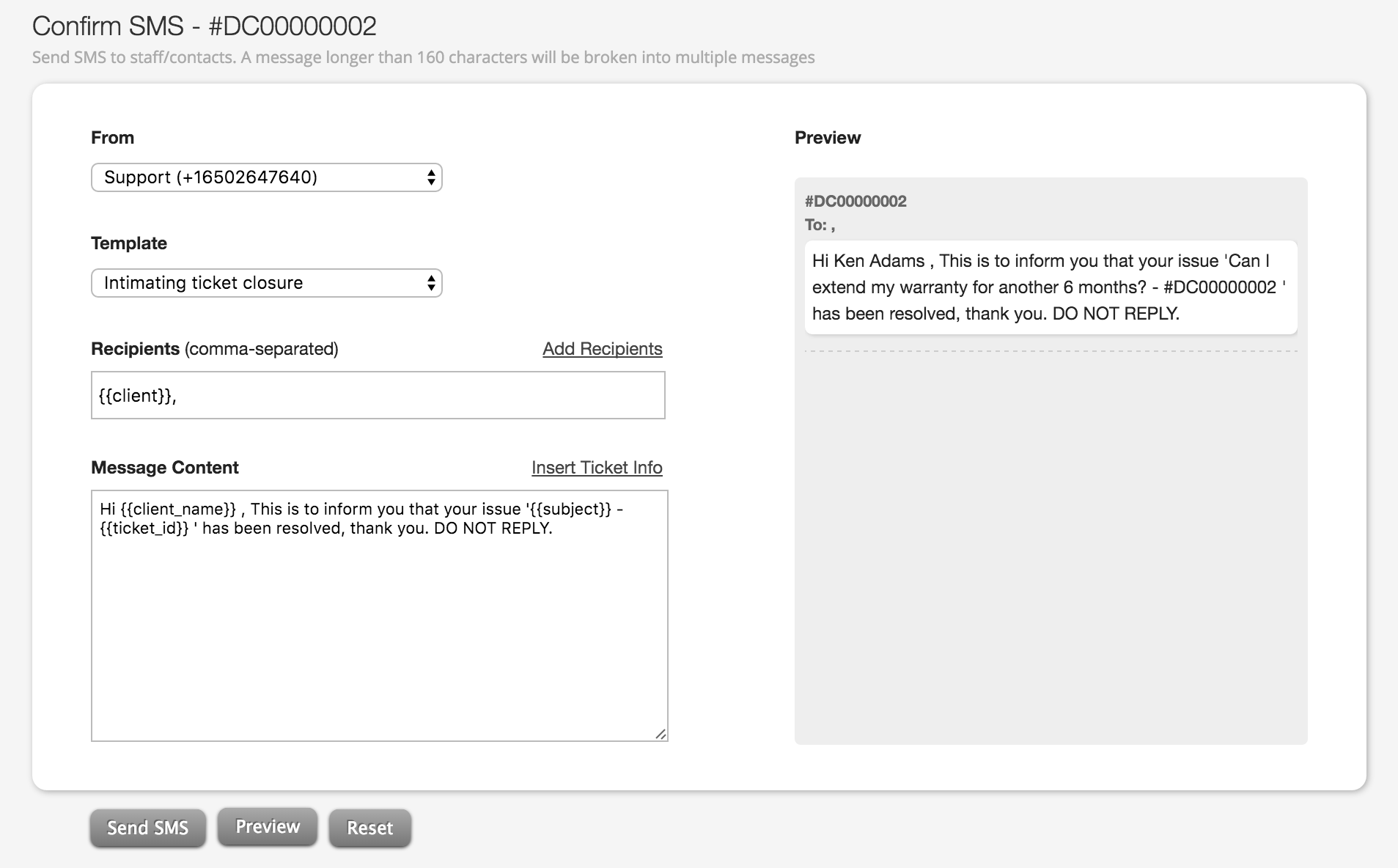 Centralized logs for all your sent messages One place in the app to see all the sent messages, with the status and the price of each message, along with quick links to the SMS note within the ticket.
Auto-refill feature for uninterrupted messaging Never get interrupted due to inadequate balance while messaging. Set up an auto-refill for your account to do hassle-free refilling automatically.