Allow your customers to check ticket status, get inputs on issues, involve themselves in community forum discussions and more with the HappyFox Self service software

Customer service does not only mean your support staff has to answer queries or resolve issues. As an enterprise, you need to enable your customers to gather resolutions for queries and get expert advice/knowledge on issues, without having to involve your support agents.
With the HappyFox, your support staff can take care of other critical issues while your customers handle the simple ones on their own. Sounds perfect, doesn't it? It gets better. We have elevated customer service to a new level where apart from support staff helping customers, we let customers help other customers.
Self Service Support Center
Whether it is creating a ticket, check the status of previously raised tickets or referring to knowledge base articles, HappyFox customer portal lets you do all of this from one single interface. This Support Center is your customer's one-stop-shop for all support activities. Login using your Google or Twitter accounts and save time spent on having to create new login IDs.
Community Forums HappyFox offers a robust Community Forum where your customers can engage in topics and conversations with other customers. Thus, you increase customer engagement and also allow them to share their views/inputs on issues. Use the forum to create topics for discussion, gather feedback and also make announcements.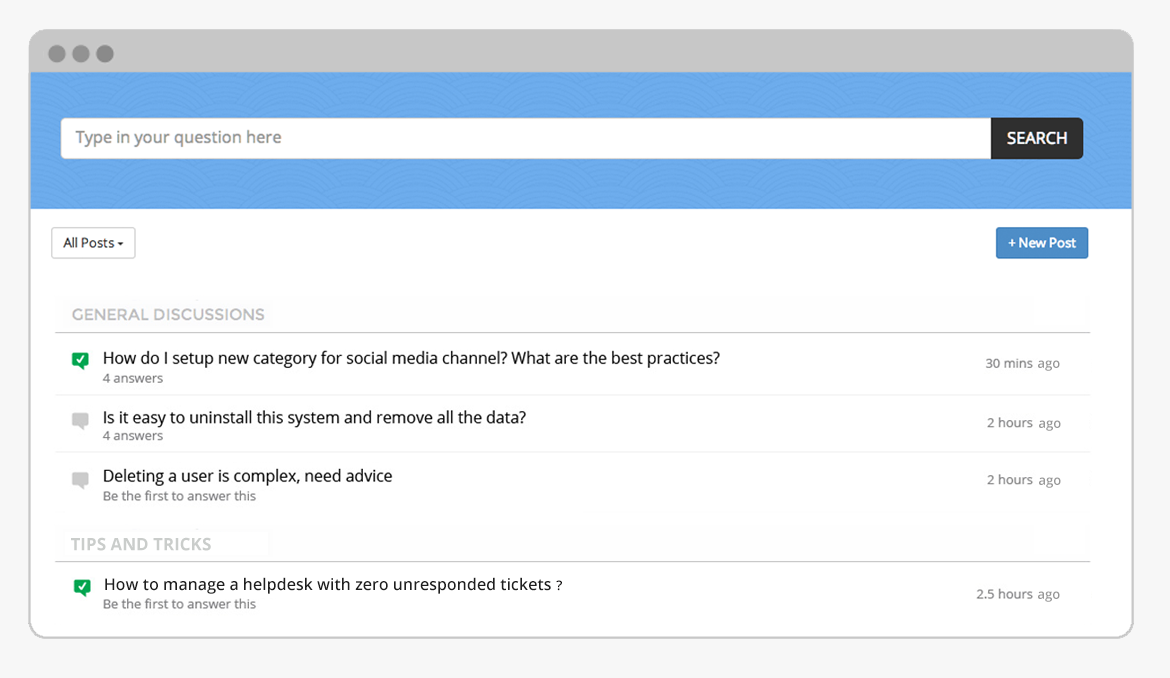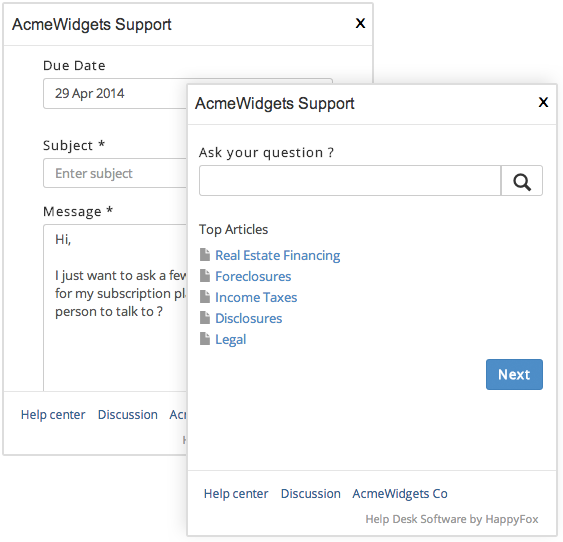 All the above on a simple widget
Now your support center, knowledge base and ticket all come to you in the form of a simple widget. Let your customers search for solutions to their queries from your knowledge base, indulge in discussions on your forums and also submit a ticket, all from a tiny widget on the side of your page.
Strengthen your Support with Self-Service