Why BigCommerce?
BigCommerce is the easiest to use ecommerce website solution, serving business owners in over 150 countries. With HappyFox Integration, we help centralize and streamline the support process.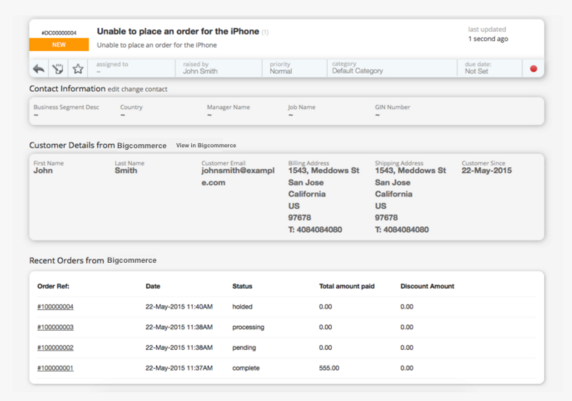 With HappyFox BigCommerce Integration:
Support team can now have all the order details automatically synced from BigCommerce in HappyFox.
For faster resolution of issues, your support team can have timely data about the customer.
Reduce the hassles of order-related support, with BigCommerce HappyFox integration.