Why MailChimp?
Its time to take personalized customer service to a whole new level. With MailChimp integration on HappyFox, you can view details about the email campaigns a customer is a part of, his interests and engagement levels all in one place - in your support ticket.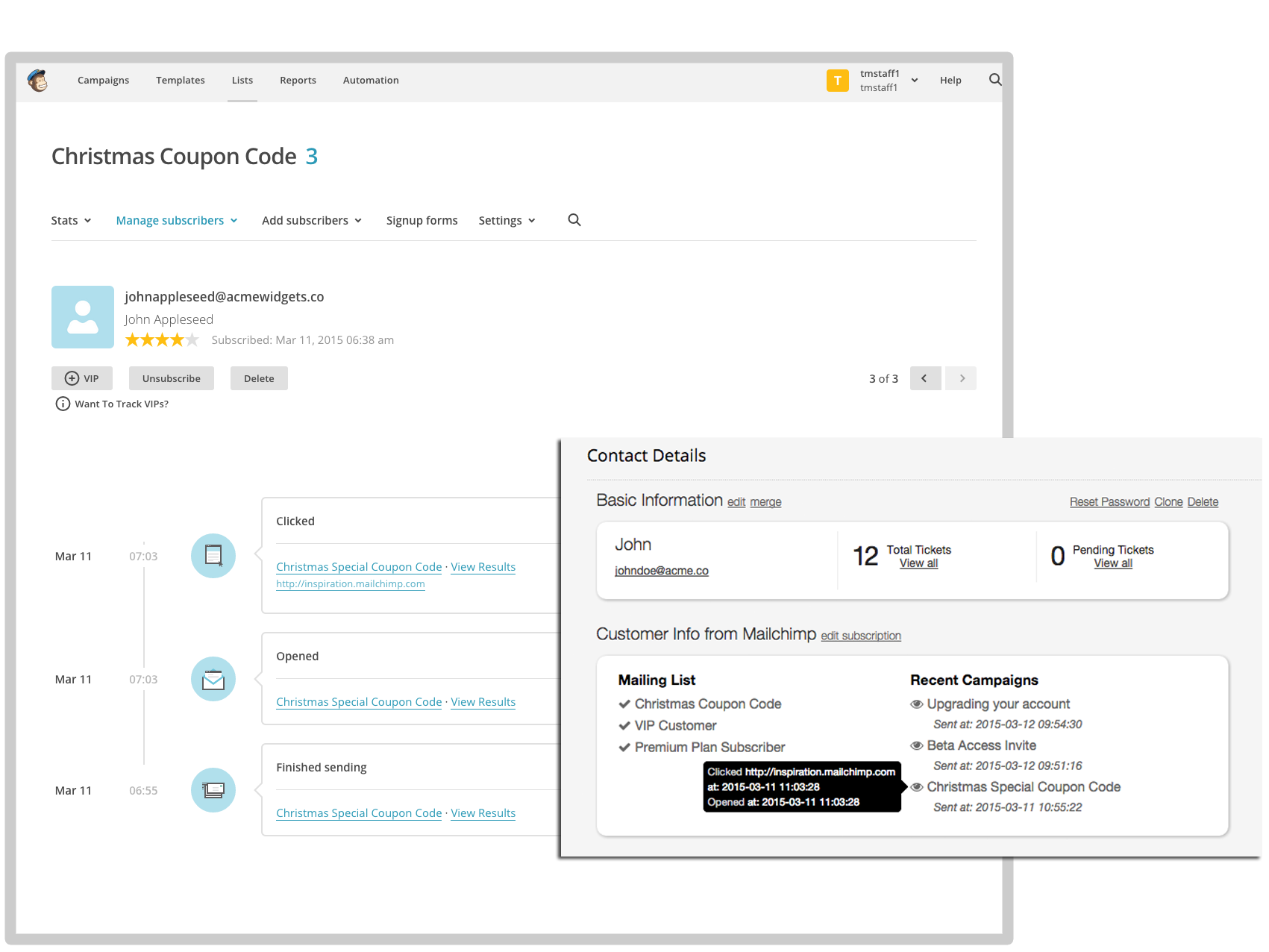 With MailChimp Integration for HappyFox you can,
Easily segment and export customer contacts from HappyFox into MailChimp as Lists and run personalized and targeted email campaigns on the go.
Support agents can view the details of email campaigns that a customer is a part of and his/her's email activity/engagement trends right on the HappyFox ticket. This intelligence helps them to prioritize and further equip them to be better prepared to provide proactive support.