Customer-driven support Reduce support costs by helping customers answer each others' questions. Gather feedback from customers and save time for your support agents by allowing them to address multiple customers with similar issues, at one go.

To strengthen your support process, establish an internal forum for peers to help staff and discuss issues confidentially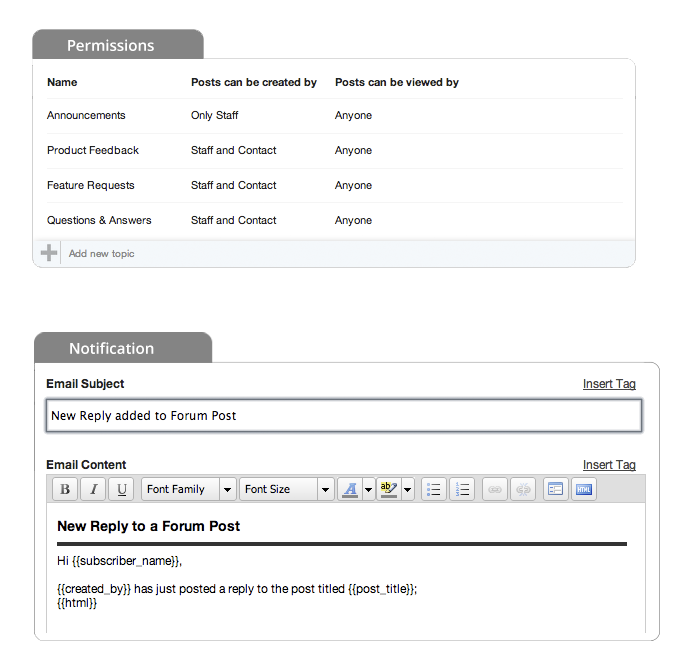 Notifications and Permissions Topic owners can manage permissions to decide whether your customers or visitors can view or reply to the thread.

Reply notifications on threads bring prompt attention of staff and owner into the conversation, so queries are responded to and addressed instantly.
Switch Views Customers can choose to view all trending forum posts in the community, or only their own posts to manage replies and look for solutions.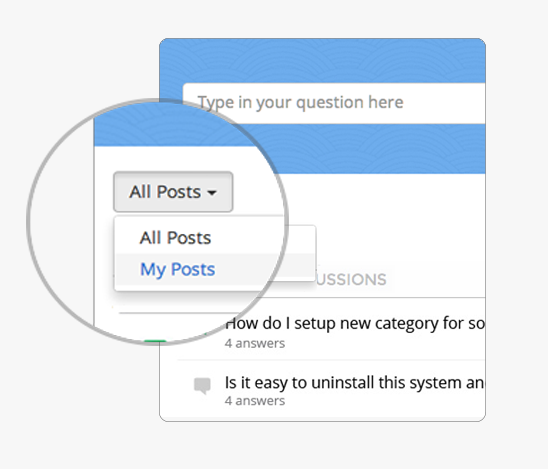 Forum post status When viewing a forum post, see the number of replies on the post. Also, the 'Answered' status on a post allows your customers to find answers to their issues from existing forum discussions.
Share on Social Media Your users can share forum responses on social media, thus letting more people know about announcements, solutions, etc.