Why Screenr?
Screenr is all about making creating and sharing of screencasts for easier understanding and
combined with HappyFox, makes for providing the complete customer support experience.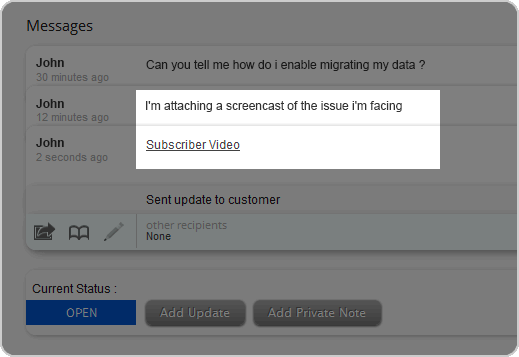 Create perfect demos without having to install or
download any extra software
Make it simpler for your customers to show your
support staff what the issue is
Improve quality of technical customer support
with this Help desk - Screencast integration.